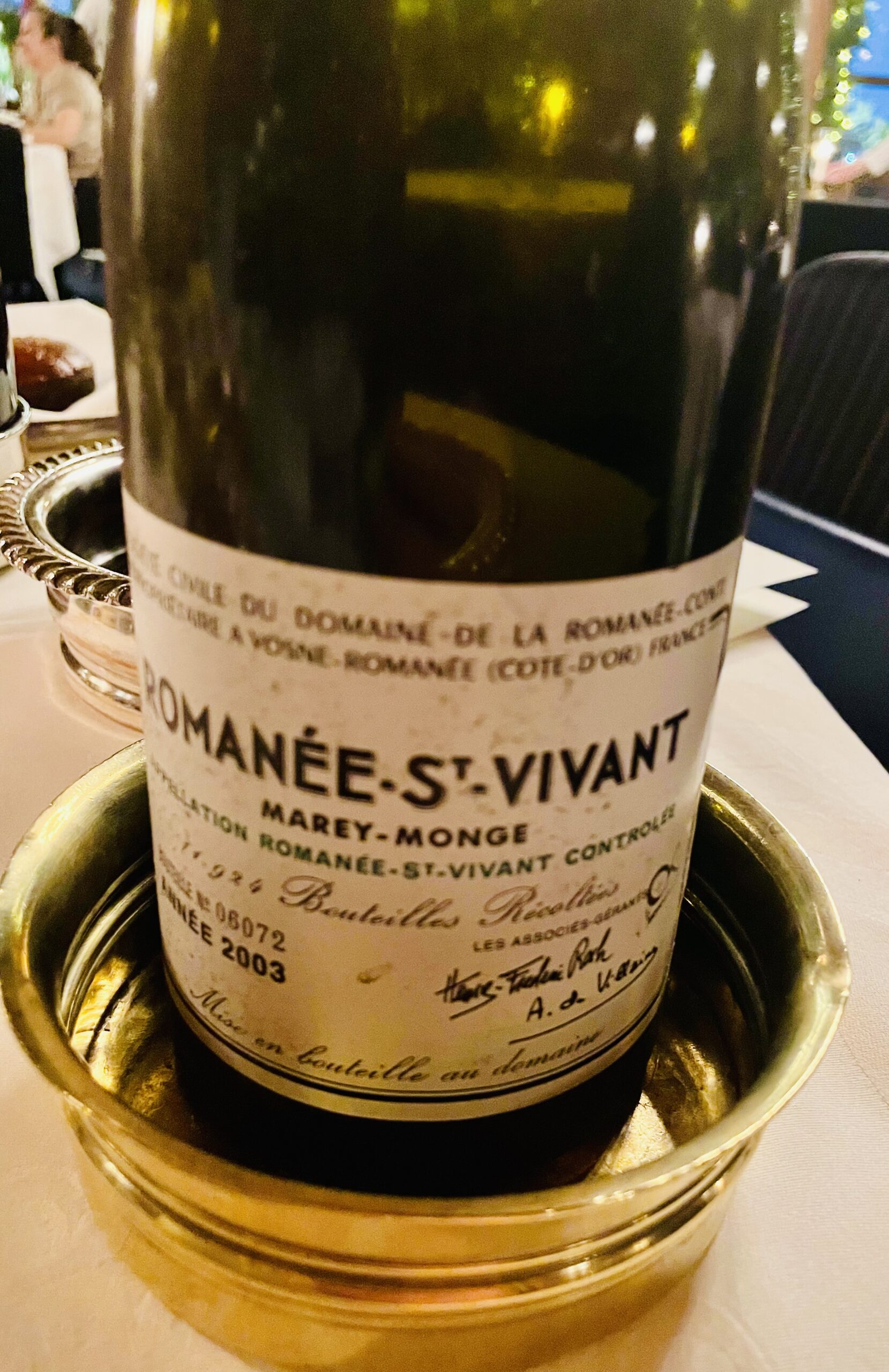 When I drink wines in restaurants, I turn down my analytical and boring side and focus more on the sheer enjoyment. Of course I will always remain utterly amused by blind tasting, yet I don´t want to be a too boring dinner companion, and thus make sure to be quick and efficient. When I got this particular bottle at the tremendous restaurant Opera källaren in Stockholm my analysis was very quick.
"A tremendous wine having reached perfect maturity. Sinfully silky and smooth with a lovely perfume displaying wild raspberries, confitured´abricot, fine spice, boasting a dense yet velvety palate with great layers and exceptional length. Nothing less than a burgundy of the highest echelon".
I quickly concluded that it was a Grand Cru Burgundy and got some Romanée-Saint-Vivant vibes. I solemnly stated that it is not from a hot year, nor is it from Domaine de la Romanée-Conti. As the bottle was revealed – it was from the illustrious DRC and from the hottest year in a long time! My formal side would say – the terroir overshines anything. My honest side would say – a darn good wrong guess!