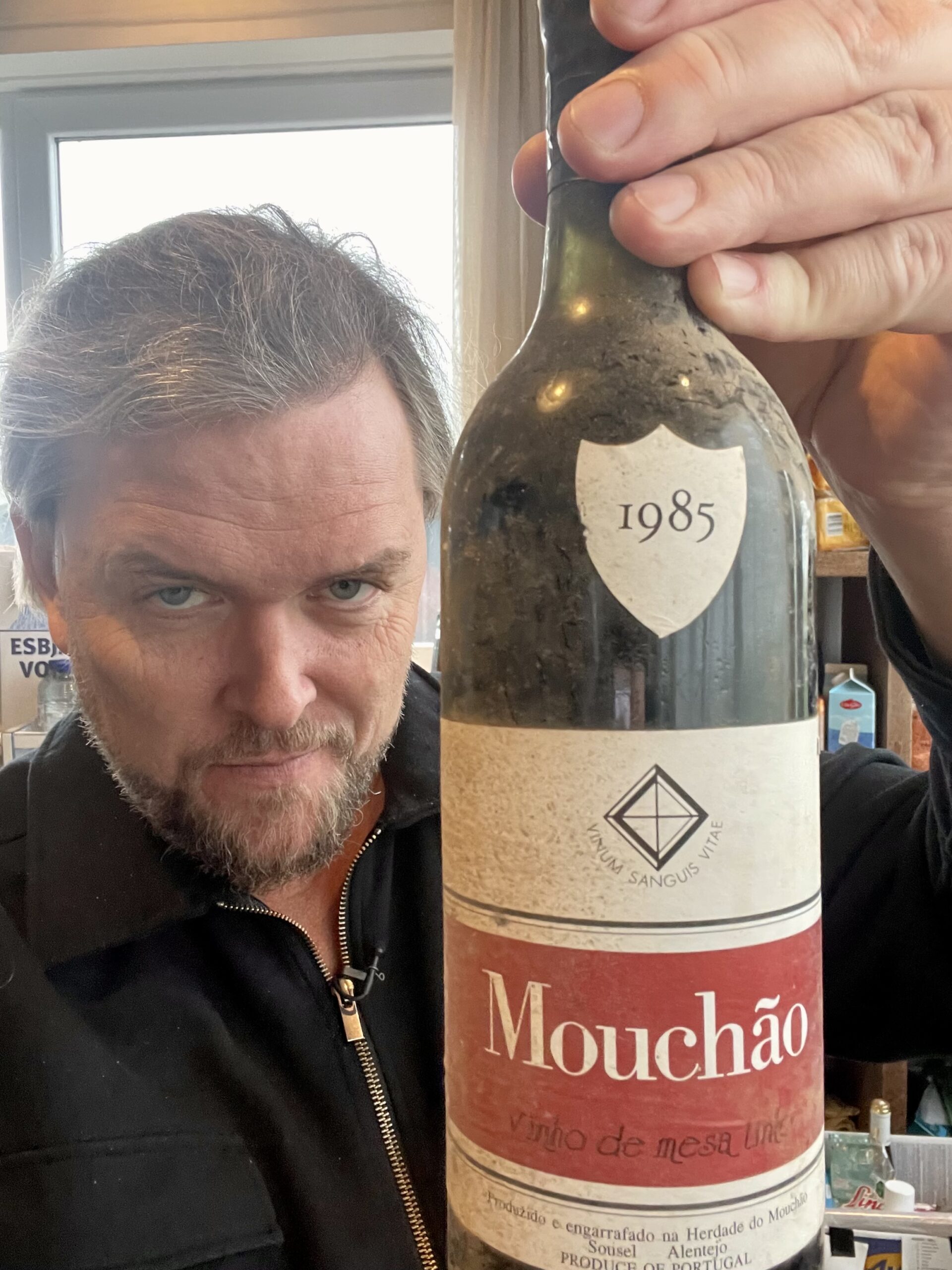 1985 Mouchão– "Rayas" of Portugal
This special bottle came from owner Ian Richardson's own cellar, thus with perfect provenance. I had gotten the honour to cook something with it and settled for Anjou pigeon in black olive and truffle sauce. Something I can assure worked tremendously well! Yet the wine itself was enough of amind-blowing experience. A kind of ancient wine made like they used to do it 100 years ago. That my friends is not always a virtue, as modern techniques has given us so much better wine with very few faulty examples. Yet the foot treading the whole bunches the long ageing in old casks certainly leave its imprint and the quality that many of the modern, pure and fruity wines are missing – Personality! Doubtlessly the best Alicante Bouschet in the world and one of the greatest red (or rather black) wines Portugal has ever produced.
This "Rayas" of Portugal offered a magnificent purity and intensity where ripe dark fruit, balsamic notes, an abundance of dry spices, fine wood, walnuts, leather, and tobacco mingled. For every swirl the aromatic cornucopia just intensified and got more complex. The palate still boasted incredible power paired with a perfectly melted texture with cocoa powder like tannins and a vibrant fresh backbone paired with layers of sweet dark fruit, black olive, tobacco, and fine spice flavour. Superbly elegant and layered with a tremendously long finish. A remarkable wine certainly topping the best of 2022 list.